The Jake Vision DGA Studio company was established on the initiative of Dorota Kośmicka-Gacke and Beerend Jan Kepinski. It is dedicated to films and premium series.
Beerend Jan Kepinski
Beerend Jan studied at the Film School in Lodz and began his career in Endemol Polska and were he directed "Big Brother".
After in 2002 he worked in TVN and directed many shows such as "Dancing with the Stars". In the years 1999-2005 he directed 460 episodes of the Game show "Who Wants to be a Millionaire – Milionerzy".
And since 2008, he is also the producer of this program.
In 2011 he founded Jake Vision.
In Jake Vision we produced many TV shows such as "Must Be the Music – Tylko Muzyka "," The Mole – Agent"," Top Chef "," Hell's Kitchen", "Bake Off – Ale ciacho!", "Ninja Warrior" and "Love Island".
In 2019 Jake Vision bought a majority in DGA, a company that produces TV series.
The first TV series produced by Jake Vision DGA, was a TV series named "Motyw – Motive". Since than we produced 4 more TV series such as "Tajemnica zawodowa – Professional secrecy", "Piekni I Bezrobotni – Beautiful and unemployed" and "Mamy To – We have it".
In 2021 we founded a 3rd branch named Jake Vision Commercials.

Dorota Kośmicka-Gacke
Dorota Kośmicka-Gacke (born 1971) is one of the most respected film and television producers in Poland.
She started her career over 25 years ago at HBO as the head of the feature production department, producer and co-producer. In 2001-2008 she was associated with the TVN Group, where she worked on the most popular series of the station (including "Kasia i Tomek", "Camera Cafe", "Hela w opałach" and "Nanny"), as well as feature films: "Never in life "and" Vinci. "Then in 2008-2014 she was responsible for supervising the production of Telewizja Polska (including" Rodzka.pl "," Londoners "," Czas honoru "," Tancerze "). ATM Kośmicka-Gacke launched DGA Studio in 2017. As the company's vice president and supervising producer, she produced, among others, four seasons of the box office series "Diagnoza" for TVN and also "Motyw", "Tajemnica zawodowa", "Mamy to" oraz "Piękni i bezrobotni".
She is a laureate of prestigious awards, including the monthly "PANI" and "Elle". Nominated for Wiktor 2012. The series she co-created were awarded with Telekamers.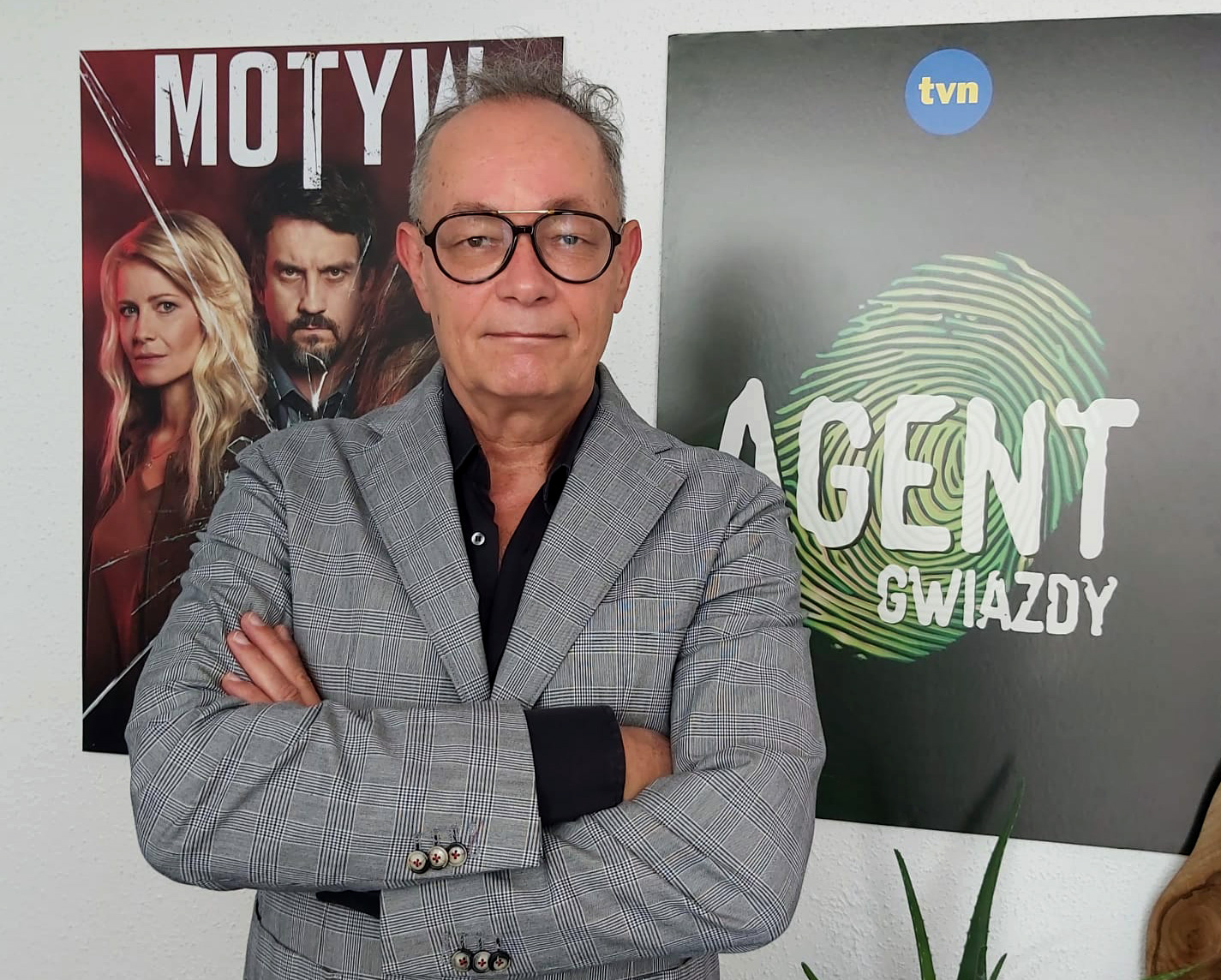 Huub van Reede
Huub van Reede – Board Member / Finance & Formats Director
A Dutch national, Huub moved to Poland in 1998 after Bates Worldwide asked him to start an Advertising company in Warsaw named Bates Poland.
During his career Huub worked many years as Finance Director in Marketing Research & Advertising. The last 15 years in TV production together with Beerend Jan Kepinski.
Huub is not your average FD Pencil Pusher, he likes to think that he is too creative for that but his background specialized him in Project Management systems.
In the Jake Vision team Huub is responsible for Finance & Formats as well as many other things coming with his position as Vice President.